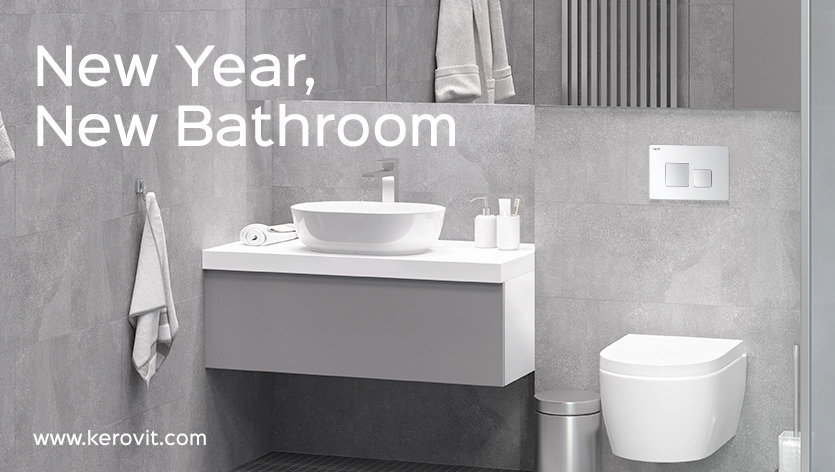 New Year, New Bathroom (Without Remodelling)
Does your bathroom resemble an old commercial? These antiquated aesthetics could indicate that your bathroom needs an upgrade. Instead of looking for a contractor or beginning your own pipe-knocking, think about making tiny improvements to the bathroom environment. Here are some tips for updating an outdated bathroom with little to no work.
It costs a lot to knock down walls and remodel the plumbing. There are numerous ways to update a master bathroom without going over budget. By adopting this approach, you can increase the appeal of the room while simultaneously saving money and avoiding the inconvenience of construction downtime. The sustainability aspect comes last. Avoiding expensive replacements in favour of updating the space is better for the environment if the primary fixtures are still in excellent condition and function effectively. If not, switching to contemporary, water-saving bathroom fixtures may ultimately result in cost savings for you.
First, by replacing the hardware on the toilet with a fashionable or complementary finish, you may help an aged bathroom look fresh. Another trick is to replace an old, dull mirror with one that has character or a more contemporary aesthetic. You might also think about changing the light fittings. Consider purchasing new sconces or vanity lights, or keep things simple by including battery-operated LED wax pillars, which are excellent for producing a gorgeous, candlelit impression.
Speaking of décor, there are many ways to spruce up an outdated bathroom, including adding fresh artwork, wallpaper, accessories, an ornamental fan, and more. Add a piece of art that is framed by artificial or fake plant life to distract attention from dated elements. Just keep in mind to use décor and focus points strategically. Too much contrasting colour or clutter may detract from the restroom's intended clean vibe.
Giving the area a paint makeover is a final but important tip for enlivening it. There are several methods to alter the appearance, from a fresh coat of modern, light paint to a black accent wall. Painting the proper colour on the wood of the medicine cabinet or sink, which is currently quite fashionable, can also make a huge impact. If doing it yourself, make sure to choose water-resistant paint. Bathroom tiles can also be painted rather than replaced.
It all comes down to how you want the room to look and work in the end. Do it your way, whether you opt to install a contemporary toilet or simply paint an accent wall. Furthermore, keep sustainability in mind while you look for further design advice and remodelling concepts. There are several environmentally friendly bathroom fixtures available that may revitalise your bathroom while also preserving the resources of our earth.