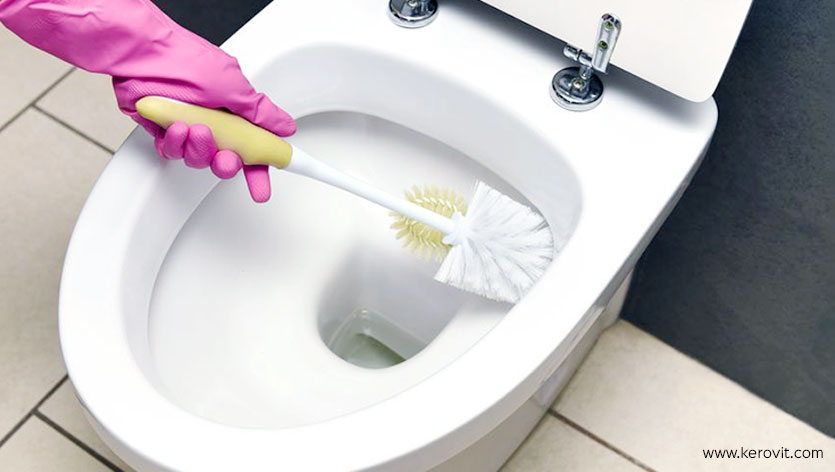 How To Keep Your Toilet Seat Clean
Cleaning a toilet is an unappealing household chore which is a must to do. Though the task of cleaning a toilet isn't complicated but doing the cleaning correct way also is very important.
There really is a correct method to clean a toilet seat – technique that forestalls the spread of microscopic organisms and infections that might be flourishing there. A proper cleaning strategy not only gives superior outcomes, but it also saves your energy and time.
For proper cleaning remove everything from around the toilet. Prevent additional cleanup by expelling every single thing from around the toilet and on the tank cover. Don't forget to remove things over the tank in order to avoid dropping things into the bowl during cleaning.
Flush and Add Cleaning Solution: Flush the toilet with the top down to prevent sprinkling or splashing. You can add your choice of powdered, fluid, or gel chemical to the bowl. Attempt to apply the cleaner near to the toilet rim to keep the chemical from being weakened.
Clean the Exterior of the Toilet: When cleaning with the solution inside the bowl, make sure that you clean even on the outside. Spray the flush, tank handle, and even the tank edges. At long last, wipe down the whole outside of the bowl. Start with the sides and front before cleaning the base edges of the pot where it meets the floor.
Clean the Toilet Seat: Don't ignore the seat as it is the piece of the pot that comes into real contact with individuals, and it should be cleaned altogether. Raise the seat. Shower the seat, inside the top and the edge of the seat with a cleaning solution. Wipe down the top, seat, and pivots at the rear of the toilet seat.
Clean the Inside of the Toilet Bowl: Start cleaning the bowl starting from the top. Continuously start scrubbing under the edge first. Look under the edge to get every one of the stains and grime scoured away. Next, scrub the bowl. At long last, clean the channel gap opening at the base of the can bowl. Flush the latrine with the cover down.
To wrap up, clean up any dribbles of chemical, cleanser or water that may have happened, set aside the tools and junk, and replace any things you removed from nearby the toilet.