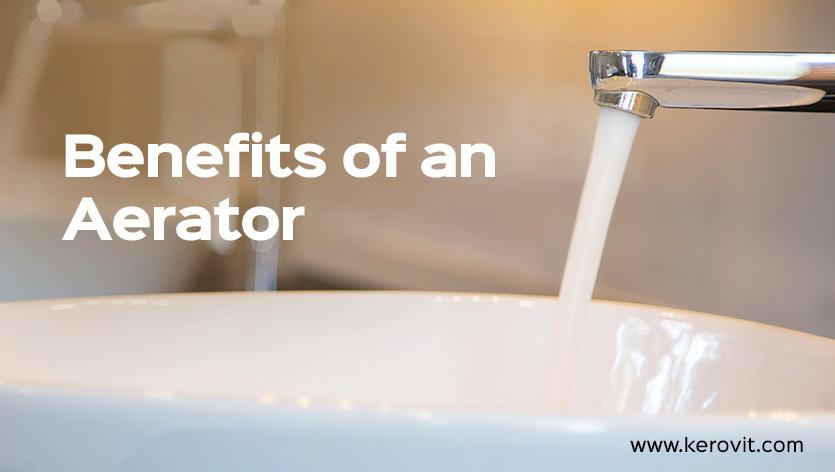 Benefits of an Aerator
You have numerous decisions to make regarding your household, and it is important that all of these choices are appropriate. As the saying goes, the more power you have, the greater your responsibility. Therefore, it is your duty to make the best decisions for your family and your home.
This obligation comes into play when selecting the appropriate bathroom fittings and accessories. For instance, it can be challenging to determine which faucets and fittings are ideal in terms of technology, appearance, and style when there are many options available.
There are various styles of bathroom faucets and showers to choose from. One smart choice is to include aerators in the faucets you choose for your bathrooms. You may be curious about what aerators are and why they are advantageous.
Aerators are classified into two types. One that is compatible with showerheads and another that is compatible with typical kitchen and bathroom faucets. These wonderful items are made up of a little screen that divides the water stream into numerous smaller streams, increasing the width of the water flow. This also adds air to the water stream without lowering the pressure.
So you've probably already guessed about a few of the aerator's advantages. There are a couple more we'd like to share with you. Aerators can be easily installed through quick DIY techniques. You don't need a professional to install this.     
Aerators increase the air in the water stream, which in turn help in minimising noise and gurgling in the faucet. This reduces the noise that your faucets generate. The amount of water that comes out of the faucet is increased by an aerator because it widens the width of the water flow. Enabling you to use less water to do the same work. As a result, you spend less money on water bills and help the environment by conserving water.
Aerators might assist in solving the low water pressure issue in your home's plumbing. How? Aerators have a system wherein a stronger pressure is generated up behind them, resulting in a more constant water stream.These tiny screens are used in the construction of aerators, which not only aerate water but also serve as filters. You obtain cleaner water for use since the screens filter out the microscopic particles and trash that enter your water supply. 
The screens in the aerators also assist in balancing the water flow to prevent splashes and erratically dispersed water from making the surrounding unclean. Aerator installation takes the least amount of time and work. It is the simplest and quickest solution to many of your water issues, like low water pressure, irregular water flow, filthy water filtering, etc. 
Hope now you are all clear about what aerators are and how they work.