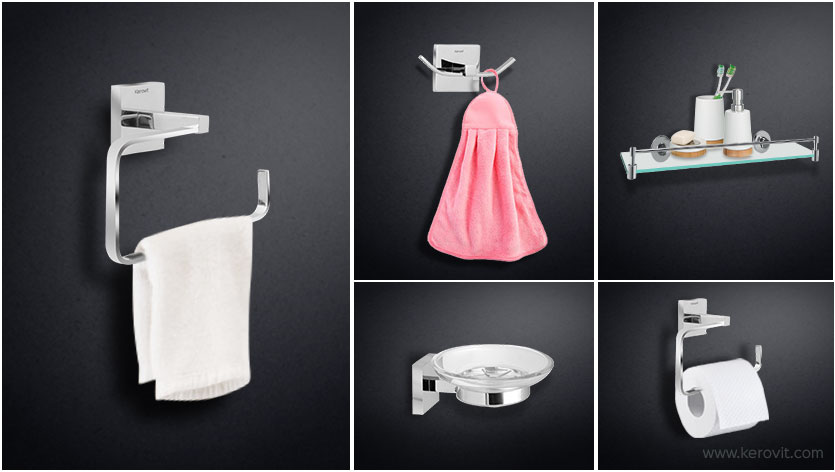 Easy Bathroom Cleaning Hacks that work
It takes a great deal to get a spotless and sterile washroom that looks satisfying to utilize. In any case, this can be accomplished only when the washroom is cleaned routinely. According to research, your bathroom needs to be cleaned at least once per week.
There are many bathroom cleaning hacks that will help you by accelerating the whole procedure. Thusly, you will have more opportunities to spend by doing some fundamental stuff, such as spoiling yourself in your perfect washroom with an air pocket shower.
The following are a couple of hacks to guarantee that your washroom is cleaned normally at all conceivable time.
Keep it mess-free
Cleaning your bathroom turns out to be progressively advantageous when there is a spot for everything, and everything is in its place. When bathroom essentials like toothbrushes, toothpaste, shaving unit, and different sanitary items have a distributed territory, it spares your time as you don't need to clear up before washing the bathroom.
Get a fresh-smelling bathroom
Hanging out towels and tangles to dry each time they are utilized guarantees that there is no smell in the washroom. It likewise even diminishes the dampness levels. Washing towels and tangles once in a week is an extraordinary thought to support cleanliness, and keep your washroom smelling clean and fresh.
Don't ignore the day by day undertakings
Getting out the trash every day and keeping cleaned towels and tissue container loaded will make your activity of purging the washroom quicker. One approach to accomplish all of it more rapidly is by evacuating everything flexible before you start cleaning the bathroom. That way, you can wash and wipe dry ledges, cabinets, the highest point of the flush tank, and the floor rapidly. Go through around 15 minutes day by day, either in the first part of the day or at night to keep your restroom sparkling. On the off chance that you clean the restroom when it is dry, you can begin by vacuuming tidy and remaining details lying on the floor.
Deep cleaning
You can take a specific day in the week when you realize you possess enough energy for profound cleaning of the washroom to totally tidy, clean, clear and dry it. For instance, you are not ready to clear networks in the corners every day, you can do it week by week. You can likewise splash some mouthwash inside your restroom to reestablish its unique porcelain sparkle.
Make your bathroom sparkling
You can make a solution of water with your chose cleaner, and dunk a wipe into it to clean the bath, shower region, towel racks, hanging holders, etc. At the point when it is done, you can pour the remainder of the arrangement on the floor and utilize it.