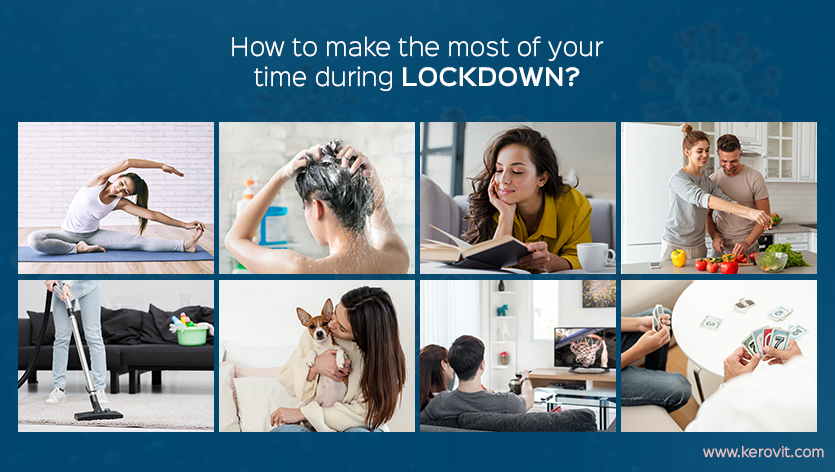 How To Make The Most Of Your Lockdown Time During Coronavirus?
Coronavirus has been declared a pandemic by the World Health Organization and with the number of cases increasing worldwide, a complete lockdown has been declared. But all these days in lockdown what one is supposed to do when all the movie theatres, shopping malls, and restaurants are closed. Well, it's the perfect time to spend time with your loved ones and do things that you have been missing out due to your busy, hectic life.
Things you can do during the lockdown
Yoga and Exercise
There is a whole universe of free yoga classes on YouTube and a few fitness trainers that are live streaming their classes. You can take these classes to learn from them, follow them and maintain your health and fitness. You can even walk or run in your balcony or verandah. This will not make you a lazy bum.
Take a relaxing bath
In our daily hectic schedule, we never get time to actually enjoy a relaxing, peaceful bath with an overhead shower. A bath with aroma salts, bubbles, candles, a face mask is all you need.
Pick up some hobby
Pick up some hobby of yours that you had earlier and couldn't practice due to a busy schedule like dancing, painting, reading, etc. If you don't have one, you can pick something that really interests you and try your hands on it.
Cooking and Baking with and for your loved ones
One thing you can do is learn new recipes online and start cooking them. You can even bake new things. There are many recopies and videos available online that will help you.
Cleaning of your house
The best time utilization would be cleaning your room, cupboards, in short, your house. When you start cleaning, you might come across many things that you might not even know you have, things that you might not need.
Hang around with your pet
If you have pets at home then, it's great! You won't even realize how your time will pass with your pets. You can make them learn a new trick or even take them for a walk.
Binge-watch series
There are so many web series for you to watch. You can pick from a genre that you love and binge-watch the whole series.
Relive childhood games
The games that you used to play in childhood like Ludo, Snakes and Ladders, Monopoly, UNO, you can play all of them with your family and enjoy a great time.
At last, all the things you do to maintain your hygiene and even spending time with your family or loved ones, try continuing it even after the lockdown is over.