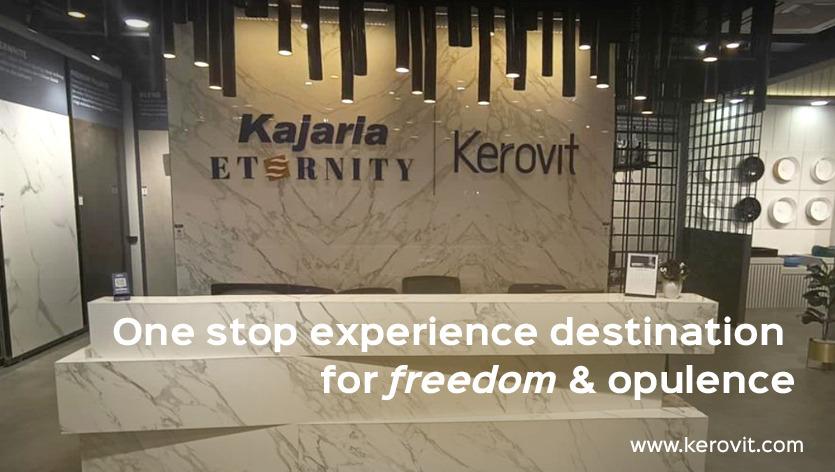 One stop experience destination for Freedom & Opulence
We revolutionized the meaning of Elegance for you.
Kajaria Eternity and Kerovit from the house of Kajaria, India's no. 1 tile company, recently launched their new experience center in Mumbai. The showroom is spread over an area of 15000 sq. ft. and is a one-stop destination for all the tiling and bathroom solution needs of customers.
This Kajaria and Kerovit's new showroom is a reflection of their commitment to providing customers with the best in terms of quality and design. The showroom boasts of a vast collection of tiles by Kajaria Eternity and elegant & modern pieces in sanitaryware, faucets, and showerheads from Kerovit. The brand's products are made with the latest technology and are in line with the latest international trends.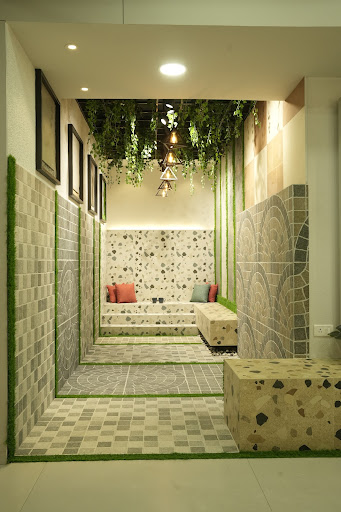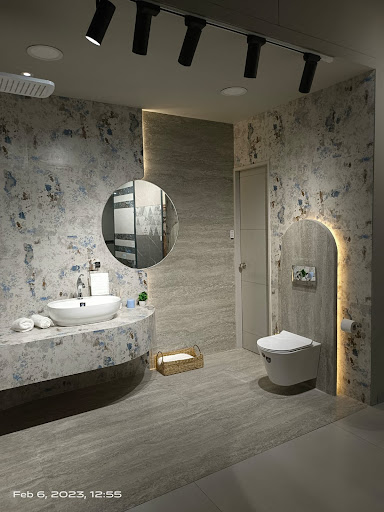 The customers can choose from an array of products that cater to different budgets and design preferences. The products are not only visually appealing but also come with several technical features and are designed keeping in mind the customer's comfort and convenience.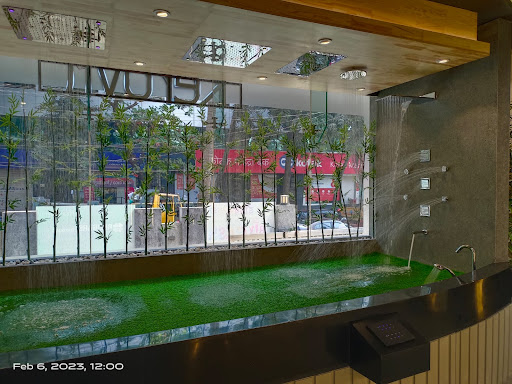 The customers can walk through the display areas, which has been beautifully designed with the latest and stylish tiles, bathroom fixtures, and accessories. They can also visualize how the products would look in their homes. One of the highlights of the center is the live shower experience area, where visitors can witness the flow and feel of the showers firsthand. This interactive experience allows customers to make informed decisions when selecting the ideal shower for their needs. The showroom also has a team of experts who are available to answer any queries and help customers choose the right product that suits their needs.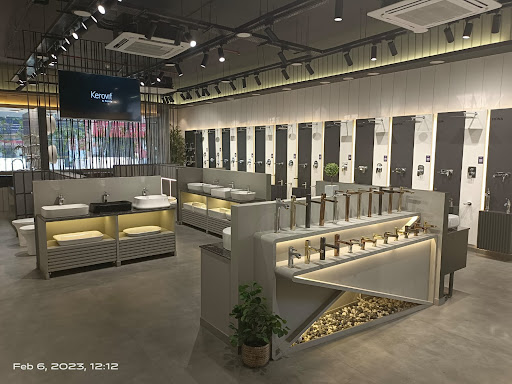 The launch of the 15000 sq. ft. showroom of Kajaria Eternity and Kerovit in Mumbai is a significant milestone for the company. With a strong focus on innovation and customer satisfaction, the company has established itself as a trusted brand in the market. Their extensive product portfolio and wide distribution network have helped them in achieving this milestone.The launch of the showroom is a testament to Kajaria Eternity and Kerovit's commitment to providing customers with the best products and customer service.
Come visit us now at : CTS. 34/3, Village, 2A, Suraksha Ace, Ground & 1st Floor, Andheri East, Mumbai, Maharashtra 400059