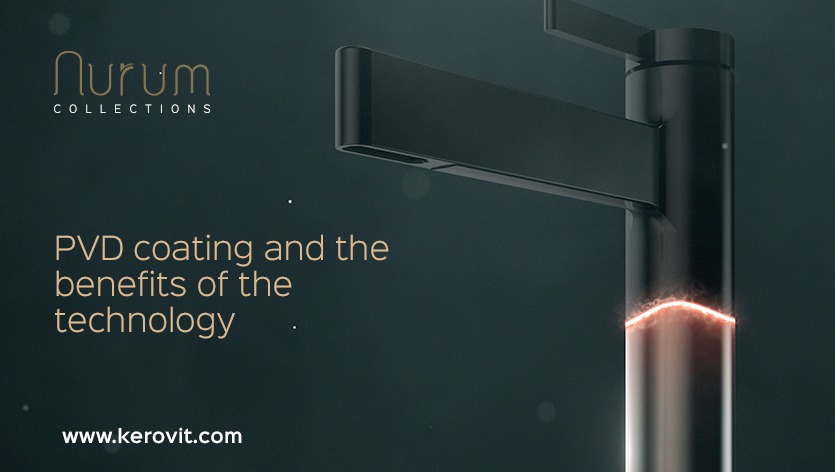 PVD coating and the benefits of the technology
PVD stands for Physical Vapor Deposition, a process wherein a solid material is vapourized in a vacuum environment and deposited on a surface as a pure coating. Because of the fact that the coating is done on a molecular scale, the PVD coating gives a far more supreme finish than other coating techniques. Not only this, the Physical Vapor Deposition technique is more environmentally friendly than others since it greatly reduces the amount of toxic substances that must be used, managed and disposed since many other coating techniques require more chemical reactions to achieve that quality and results.
Physical Vapour Deposition is a brilliant technique to achieve rich colours that can resist wear and tear since the bonding between the object and the coating material used is extremely strong. The coloured surface coatings that can be obtained using PVD include: gold, rose gold, chrome, gunmetal, purple, and more. This kind of coating can be seen in various different fields: household appliances, plumbing fixtures, door hardware, automotive trim, marine fittings, casino, medical instruments, indoor/outdoor lightings, architectural elements, etc.
All the faucets, sanitary ware, and accessories under the premium Aurum Collections by Kerovit  have achieved their supreme finish and rich colours through this PVD coating technology. As a result of this process, Kerovit has been able to create bathware that can not only stand the test of time with its longevity, but also have an enhanced appearance with a multitude of colours to bring a Symphony of Colours to your bathrooms. The PVD coating technique has helped the Aurum Collections capture some of the richest colours that can be found in nature (Gold, Rose Gold, Chrome, Purple, Gunmetal and more), and breathe them into life on faucets and basins that have been created with great precision and design. Kerovit is also proud to have its own PVD machine in its manufacturing plant in Gailpur, meaning all the products with this supreme, durable finish have been created in-house. The machine, from the house of HCVAC is a powerhouse in terms of efficiency, fast deposition rate, low cost and large productive capacity.
The coating that is achieved through the PVD technique is extremely thin, this ensures that the product retains its original shape entirely whilst boasting its rich finish and colour. Despite being an extremely thin layer, the strong bond helps make the product stronger and more corrosion-resistant than coatings applied through other electroplating processes. These coatings also exhibit an extremely high level of temperature and abrasion resistance and are so durable that the need of a top coating or any additional support is rarely ever needed. 
To sum it up, the many benefits of the PVD coating technique for your bathroom products are:
Great finishing and colours

Corrosion-resistance and durability

Environment-friendly option
Get the Aurum Collections from Kerovit today and enhance your bathroom's appeal with the best in class techniques and finishes!