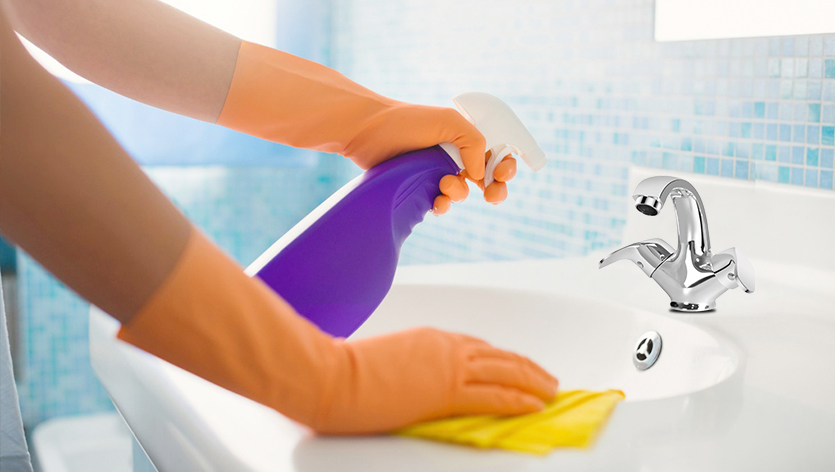 Tips For Cleaning Your Bathroom
Are you troubled with the duty of cleaning your bathroom? Yes, it can be time-consuming, but who doesn't like sparkling floors, polished mirrors, and shining faucets? In the following blog, we will give you easy hacks for cleaning your bathroom. You won't have to spend a lot of time or a lot of hard work cleaning your bathroom.
Arrange the mess: Throw all the empty bottles and packets of the detergents, shampoos, cleaners. Remove all the items from their spots. Remove the towels, clothes. In short empty, the whole of your toilet and don't forget the dustbin.
Clean the floor: After all of it is done, start sweeping the floor. Remove all the dust and spider webs. Ensure that the dirt doesn't make your drainpipe clog.
Disinfect your bathroom: Start the cleaning of the bathroom by disinfecting the toilet, walls and the corners. Put the cleaner on all the tiles and rub it with a toilet brush. Even clean the shower, towel stand, windows and bathroom door.
Clean the walls and the mirrors: Remove the most difficult soap stains from the walls and mirrors with shaving foam. The best part of using shaving foam on the mirror is that when the bathroom is steaming no fog gets collected on the mirror. For better cleaning results for walls, use bleach on it with a brush. It removes all the spots from the wall.
Avoid sweeping and just do washing: Sweeping takes a lot of time and doesn't even clean the bathroom completely. By washing with direct water, you can wash all the dirt and even clean the tiniest corners. You can later sweep the water, so your bathroom is not slippery.
Vanity: A vanity will make your bathroom look more clean, organized and tidy. If you have a washbasin cabinet in your bathroom then clean it first. Clean the surface with some vinegar to remove the stains.
Cleaning of the toilet: Toilets aren't that much hard to clean if you clean them regularly. You can use an all-purpose cleaner and scrub it with a toilet brush and then flush it.
Cleaning of Faucets and Showerheads: Hardwater gets deposited on your faucet and shower which limits the flow of the water. To, get rid of this you can mix dishwashing liquid with vinegar and scrub it.
These tips will help in keeping your bathroom neat and clean.