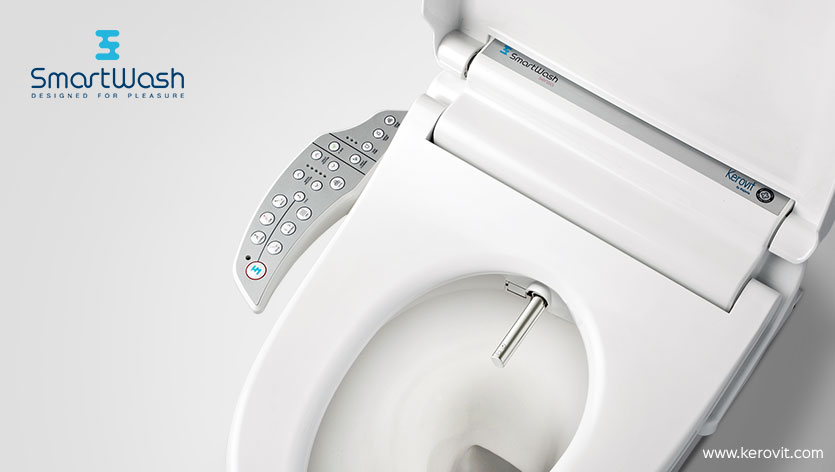 Experience Hands-Free Hygiene With Kerovit SmartWash
Experience an unheard-of level of cleanliness and solace with Kerovit SmartWash. A range of German-built keen toilets seats that are intended for simplicity and accompanies a large group of highlights that relax, revive and alleviate your senses. For a completely without hands experience, every variation accompanies an automatic spout that can be worked with just a touch of the button. So you can sit back and indulge yourself while Kerovit Smart Wash Toilet Seats takes cleanliness off your brain.
Why choose Kerovit SmartWash?
It is Hands-Free: With SmartWash you can clean without using your hands
Self-Cleaning: The spout cleans itself automatically.
Germ-Free: It comes with anti-Bacterial Coating on the seat to safeguard against E-Coli and Staph
They are easy to Install: In 3 step hassle-free process you can easily install it on your existing commode.
Fem Care: They have been specially designed for women which reduces the risk of UTI.
Warm Seat: Choose from 3 different settings to warm the seat to a blissful temperature
Warm Water: You can adjust the water temperature according to your needs and requirements.
Warm Air: Smartwash Caresses and dries you with gentle warm air at your selectable air temperature.